Sponsors
These organizations are distributors or offer discounts on CERTI courses for their customers.
For more information about their services, we invite you to visit their websites.
Course Distributors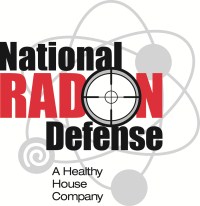 National Radon Defense
Distributor
Exclusive Radon Services Network which provides turn-key marketing, sales, and production systems & training to ensure profitability
Professional Discount Supply




Distributor
Radon Mitigation Supplies
www.radonpds.com
Radon Be Gone
Nationwide radon services offering satellite locations and franchise opportunities
801-510-8705
Course Discounts
Air Chek, Inc.
Manufacturer and distributor of charcoal radon test devices.
www.radon.com
Femto-TECH, Inc.
Manufacturer and distributor of continuous radon monitors
www.femto-tech.com

Rad Elec, Inc.
Discounts

Manufacturer and distributor of electret ion chambers
www.radelec.com
Sun Nuclear Corporation
Discounts

Manufacturer and distributor of continuous radon monitors
www.sunnuclear.com
What's New?
GREAT OPPORTUNITIES FOR RADON PROFESSIONALS!!
Feb 2013 the U.S. Department of Housing and Urban Development announced a policy for the identification of and mitigation of radon in FHA Multifamily mortgage applications – CERTI course Conducting Surveys in Schools and Large Buildings covers the unique aspects of large building surveys and includes numerous resources to help you conduct these surveys as well as an explanation and copy of the AARST Protocols which are to be followed as a part of the HUD requirements. - Preview of Course

More information on the HUD Policy - An audio interview with Peter Hendrick, Executive Director of AARST and Shawn Price, President of AARST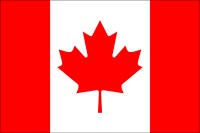 Now Available - Canada Entry Level Radon Measurement and Mitigation Courses
Recently updated to comply with Health Canada Protocols (Feb 2013)
All CERTI CE Courses approved for Canada (CNRPP)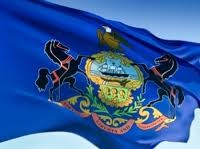 ALL CERTI Courses Now Accepted by PA -
As of July 1, 2012 the state of Pennsylvania now accepts ALL CERTI entry level and CE Courses!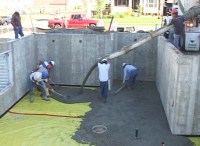 New 8 CE Course Approved and Ready!

Design and Installation of Radon and Soil Gas Collection Systems in New Building Construction
Recorded at the 2012 Region 8 Stakeholders Meeting