Radon Resistant New Construction
Some homebuilders add construction elements to new homes that help make the homes radon-resistant. Some go so far as to install a full system with fan, even though building codes in most areas do not specifically require radon-resistant construction features. In some states, some homebuilders include radon-resistant construction elements as a value-added feature, or when requested by homebuyers.
There are advantages to installing a system when building a house:
The piping can be easily concealed in a chase;

The vent pipe can exit the roof and appear as a normal roof penetration;

The sub-grade can be prepared to make it easy to collect radon; and.

In many cases these systems work passively without need for fans.
This figure illustrates the basic concept of a typical "soil depressurization" radon control system installed during the construction of a home. These systems draw radon and other soil gases from beneath the floor and upward through a pipe that exits above the roof. Soil air travels readily through the layer of gravel or sand that usually forms the base for a concrete slab.
Other options include a soil-gas collection system consisting of a loop of perforated plastic pipe buried inside the foundation footing, or a loop of gas-permeable matting laid on the sub-grade material directly under the slab and connected to a riser pipe.
The pipe riser should be routed through the interior of the building if possible, to allow the riser to be warmed, thus creating a natural stack effect. When this riser is combined with the gas-collecting system component installed below the slab, it can draw significant amounts of radon from beneath the home. The performance of this natural convection system is enhanced by sealing openings in the slab and walls so the air drawn up through the system comes from beneath the building rather than from within the building.
The efficiency of these passive systems is further enhanced when the riser pipe is routed through the warmest spaces in the home, such as the wall-cavity plumbing chase where the furnace and/or hot water flues are located. The radon vent should be dedicated only the radon reduction system and must not be connected to any combustion flues. Allowance is always made for adding a suction fan to the vent pipe, usually in the attic area, if needed later to increase system capabilities.
This passive-system approach is usually not chosen for retrofit mitigation of homes, because existing houses lack the specialized gas-collecting system component, such as perforated pipe, that is installed ony during new construction. Test the home to be sure it reduces the radon to levels you desire.
Ask your builder about radon resistant features; and if a system is installed.
See below for EPA publications with more information.
What's New?
Attention Students!! Great News!

We are in the process of updating our site to provide you better access to resources and courses. We think you will be pleased with the upcoming changes.
Unfortunately, to make this happen the site will be down as follows: Midnight Sun Sep 21 - Midnight Sun Sep 28

In the meantime, if you need access to coursework during that time frame (audio, video, or course manuals) you can download those files directly to your computer ahead of time and access them locally.
Please let us know if you have any concerns or needs about this or any other aspect of your coursework. We will be happy to assist you.
800-513-8332 - Mon-Fri - 7:30AM-4:30PM (Mtn Time) / Doug Kladder - dkladder@certi.us / Denise Brown - dbrown@certi.us
GREAT OPPORTUNITIES FOR RADON PROFESSIONALS!!
Feb 2013 the U.S. Department of Housing and Urban Development announced a policy for the identification of and mitigation of radon in FHA Multifamily mortgage applications – CERTI course Conducting Surveys in Schools and Large Buildings covers the unique aspects of large building surveys and includes numerous resources to help you conduct these surveys as well as an explanation and copy of the AARST Protocols which are to be followed as a part of the HUD requirements. - Preview of Course

More information on the HUD Policy - An audio interview with Peter Hendrick, Executive Director of AARST and Shawn Price, President of AARST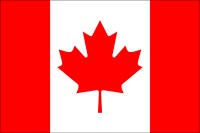 Now Available - Canada Entry Level Radon Measurement and Mitigation Courses
Recently updated to comply with Health Canada Protocols (Feb 2013)
All CERTI CE Courses approved for Canada (CNRPP)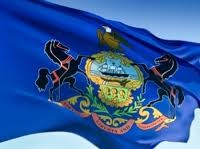 ALL CERTI Courses Now Accepted by PA -
As of July 1, 2012 the state of Pennsylvania now accepts ALL CERTI entry level and CE Courses!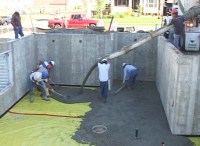 New 8 CE Course Approved and Ready!

Design and Installation of Radon and Soil Gas Collection Systems in New Building Construction
Recorded at the 2012 Region 8 Stakeholders Meeting