Mitigation Protocols
Radon Mitigation Standards
The purpose of the Radon Mitigation Standards is to provide radon mitigation contractors with uniform standards that will ensure quality and effectiveness in the design, installation and evaluation of radon mitigation systems in detached and attached residential buildings 3 stories or less in height.
EPA 402-R-93-078 (Oct 93, Rev Apr 94)
What's New?
Attention Students!! Great News!

We are in the process of updating our site to provide you better access to resources and courses. We think you will be pleased with the upcoming changes.
Unfortunately, to make this happen the site will be down as follows: Midnight Sun Sep 21 - Midnight Sun Sep 28

In the meantime, if you need access to coursework during that time frame (audio, video, or course manuals) you can download those files directly to your computer ahead of time and access them locally.
Please let us know if you have any concerns or needs about this or any other aspect of your coursework. We will be happy to assist you.
800-513-8332 - Mon-Fri - 7:30AM-4:30PM (Mtn Time) / Doug Kladder - dkladder@certi.us / Denise Brown - dbrown@certi.us
GREAT OPPORTUNITIES FOR RADON PROFESSIONALS!!
Feb 2013 the U.S. Department of Housing and Urban Development announced a policy for the identification of and mitigation of radon in FHA Multifamily mortgage applications – CERTI course Conducting Surveys in Schools and Large Buildings covers the unique aspects of large building surveys and includes numerous resources to help you conduct these surveys as well as an explanation and copy of the AARST Protocols which are to be followed as a part of the HUD requirements. - Preview of Course

More information on the HUD Policy - An audio interview with Peter Hendrick, Executive Director of AARST and Shawn Price, President of AARST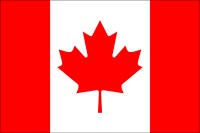 Now Available - Canada Entry Level Radon Measurement and Mitigation Courses
Recently updated to comply with Health Canada Protocols (Feb 2013)
All CERTI CE Courses approved for Canada (CNRPP)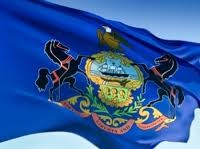 ALL CERTI Courses Now Accepted by PA -
As of July 1, 2012 the state of Pennsylvania now accepts ALL CERTI entry level and CE Courses!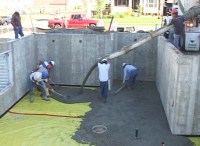 New 8 CE Course Approved and Ready!

Design and Installation of Radon and Soil Gas Collection Systems in New Building Construction
Recorded at the 2012 Region 8 Stakeholders Meeting