CERTI Associates
It is our pleasure to recognize the following individuals for their contribution to the sustainability
of this industry by contributing to curriculum and
sharing their experience with individuals entering this field.

Henri Boyea
Radon Control Products
PO Box 6263
Hendersonville, NC 28793-6263
Phone: (828)698-4960
Email: radoncontrol@cs.com
Web Site: www.radoncontrolproductsd
Henri Boyea, owner of Radon Control Products has been in the radon mitigation business since 1997, and has mentored several others in the field. Radon Control Products is a full-time, full-service radon company, providing testing and mitigation services for air and well water in both residential and commercial situations. We are NEHA Certified, have radon-specific insurance, and are members of the Better Business Bureau, American Association of Radon Scientists and Technologists, Integrity 4 Higher, and the Chamber of Commerce.
NEHA NRPP Certified:

Residential Measurement Provider: 103627RT
Residential Mitigation Provider: 103370RMT

AARST (Amer. Asssoc. of Radon Scientists and Technologists)
Better Business Bureau
Greater Hendersonville Chamber of Commerce
Integrity 4 Higher
Christian Networking Association
Handyman Club of America Life Member
Richard A Cason
Alpha Environmental Services, Inc.
19630 SW Shaw Street
Aloha, OR 97007
Prior to his tenure with Alpha, Mr. Cason served with the U.S. Navy Seabees for over 18 years, where he developed a solid background in civil engineering, and served as a construction safety inspector with specialties in hazardous waste, trenching and excavation safety.
Alpha Environmental Services, Inc. was originally founded in the year 1995 and provides both remediation services and consulting services. Our diverse array of expertise allows Alpha to provide a wide range of services and each individual client receives an exceptional level of diligence and quality. Alpha continues to grow and expand each year mainly through references and word of mouth regarding the proven quality of our work. Today Alpha has 18 full-time employees, and a network of subcontractors and experts in all phases of environmental issues. The company's environmental services include Phase I and II Environmental Site Assessments (ESAs); environmental design and management; environmental and ecological risk assessments; feasibility studies of remediation options; Underground Storage Tank (UST) services; Soil and groundwater assessment and cleanup; Vapor intrusion mitigation design and implementation; Radon testing and mitigation installation; Asbestos and lead-paint surveys; Drywell sampling and registration; Mold testing and remediation; and Stormwater monitoring
.
NEHA-NRPP Certified

Residential Measurement Provider - 103186RT

Residential Mitigation Provider - 103187RMT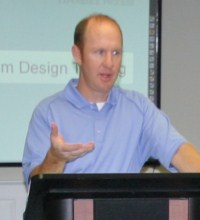 Curtis Drew
National Radon Defense
1750 N 120th St
Omaha, NE 68154
Phone: (888) 723-6691
Email: cdrew@nationalradondefense.com
Web Site: www.nationalradondefense.com
Exclusive Radon Services Network which provides turn-key marketing, sales, and production systems and training to ensure profitability.
NEHA NRPP Certified

Residential Mitigation Provider -

105938RMT
Dennis Elkins
Aspen Environmental Services, Inc.
PO Box 75483
Colorado Springs, Co 80970
Phone: (719) 322-3131
Email: aspen_env@peoplepc.com
Dennis Elkins, owner and manager of Aspen Environmental Services Inc., has 11 years of experience in both residential and commercial. He has been involved in the installation of hundreds of radon mitigation systems locally and overseas, providing more experience in mitigating a variety of homes and commercial buildings than any contractor in the area.
NEHA NRPP Certified

Residential Measurement Provider - 100736RT

Residential Mitigation Provider - 100737RMT
Larry Foulkrod
Rocky Mountain Radon Measurement and Mitigation
1820 N. Elk Rd.
Pocatello, ID 83204
Phone: 208-317-3603
Email: foulkrod@cableone.net
Web Site: www.larrytheradonguy.com/
Rocky Mountain Radon Measurement and Mitigation was established in 2003 by Larry Foulkrod in Pocatello, ID. RMR specializes in the custom design and installation of radon mitigation systems and serves all of Southern and Central Idaho, Northern Utah, and Western Wyoming. Larry is a certified Residential Radon Mitigation Provider and a Residential Radon Measurement Provider by the National Environmental Health Association and is listed with the State of Idaho Department of Health and Welfare. NEHA NRPP Certified:
Residential Measurement Provider - 102424RT
Residential Mitigation Provider - 102814RMT
Don Francis
EcoTech
PO Box 11630
Portland, OR 97211
Phone: 503-493-1040
Email: dfrancis@ecotechllc.com
Web Site: www.oregonradon.com
EcoTech is the most experienced and knowledgeable radon measurement and mitigation service provider in Oregon and SW Washington. EcoTech provides advanced radon and radon progeny measurement services for real estate transactions and home and building owners. EcoTech radon mitigation systems are carefully designed and precisely constructed providing excellent function and unsurpassed durability and aesthetics. NEHA NRPP Certified
Residential Measurement & Analytical Provider - 102878RT
Residential Mitigation Provider - 102928RMT
Debbie Kalina
Radon Protection Technologies, LLC
20920 Buckskin Trail
Elkhorn, NE 68022
Phone: (402) 639-1100
Email: debbie@omaharadon.com
Web Site: www.OmahaRadon.com
Debbie is a Principal with Radon Protection Technologies, LLC, a locally owned Radon Measurement & Mitigation business comprised of an experienced team of Radon Specialists with a commitment to professionalism, and a true desire to meet customers' needs with cost effective solutions. Debbie has been a Nationally (NEHA) and Locally certified radon mitigation and measurement specialist since 2000, and has personally designed and overseen the installation of more than 1,500 radon mitigation systems. Debbie's background in the environmental field, her education (BS in Civil Engineering), and her experience with the Real Estate community make her uniquely qualified to meet the needs of her clients. Debbie is currently serving on the National Board of Directors of the American Association of Radon Scientists & Technologists (AARST).
NEHA NRPP Certified

Residential Measurement Provider - ID 102100RT

Residential Mitigation Provider - ID 102101RMT

Member NEHA NRPP Speakers Bureau
Dr Leo Moorman
Radon Home Measurement and Mitigation
1919 Corriedale Court
Fort Collins, CO 80526
Phone: (970) 416-0196
Email: lmoorman1@aol.com
Web Site: www.radon-mitigation.org
Dr Moorman is an atomic and radiation physicist with construction experience and is president of Radon Home Measurement and Mitigation in Fort Collins, CO. Dr. Moorman did research and wrote the paper on screening a building site before construction in order to predict the radon level of the finished home. This helps builders/home owners to make an informed decisions whether to incorporate Radon Resistant New Home Construction (RRNC)-construction techniques during construction.
NEHA NRPP Certified

Residential Measurement Provider - 101051 RT

Residential Mitigation Provider - 101052 RMT

Ft. Collins City Qualified Radon Mitigation Contractor-New Construction RD-40

Estes Park Licensed

Member of NEHA-NRPP Speakers Bureau

Approved to give C E Courses for Real Estate brokers by the Real Estate Committee of Wyoming.

Part of the Coldwell Banker, Everitt & Williams Concierge Program.
Kurt Salomon
Abodee Radon Mitigation
Advocate Inspections
1042 E. Ft. Union, #434
Midvale, UT 84047
Phone: 801-523-6060
Email: kurt@inspectutah.com
Kurt is the Principal of
Abodee Radon Mitigation
and
Advocate Inspections
located in Salt Lake City, UT. Kurt has earned the reputation of being the radon expert of the Inter-Mountain area. He has been called into to fix difficult radon mitigation situations that others could not solve. He was a presenter at the 2008 AARST annual convention; and is part of the NEHA-NRPP and CERTI speaker's bureau. Kurt is involved in the real estate community and serves on the Utah real estate contract committee. He is 2011 President of the American Society of Home Inspectors (ASHI) and serves on the Board of Directors of the Utah Cancer Action Network – UCAN (a coalition health care and cancer treatment providers). He has published numerous articles on radon in real estate and radon mitigation. Kurt's formal education includes a BS in Mechanical Engineering – University of Illinois.
NEHA NRPP Certified

Residential Mitigation Provider - 1

00447RMT

Residential Standard and Analytical Tester

- 100568RT
Robert Webster
Centennial Radon Solutions LLC
5071 Roundup Ridge Road
Colorado Springs, CO 80908
Phone: (719) 494-5461 / Fax: (719) 266-8821
Email: rwebster44@msn.com
Web Site: www.centennialradon.com
Bob Webster successfully owns and operates Centennial Radon Solutions in Colorado Springs. His focus from day one of being in business has been quality. This means clean and neat installations using only the best materials which strictly comply with EPA standards. 100% customer satisfaction is also at the top of the list. He enjoys educating and informing people on the subject of radon whether it be one of his customers or someone becoming certified.
NEHA NRPP Certified:

Residential Mitigation Provider - 103434RMT
Dan West
Radon Systems
5896 Chandler Ct.
Westerville, OH 43082
Phone: 614-891-6526
Email: danwest@radon-systems.com
Web Site: www.radon-systems.com
Radon Systems takes pride in providing a professional radon services to homeowners, builders and property owners. In business since 1977, Radon Systems was recently recognized by AARST and the US EPA as a national radon leader in Washington D.C.
NEHA Certified

Residential Measurement Provider - 100213RT
Residential Mitigation Provider - 100224RMT

Member of AARST
Member of OARP (Ohio Chapter of AARST)
Member NEHA NRPP Speakers Bureau
Michael Weston
Weston M F Inc.
732 Community Dr.
Battle Creek, MI. 49014
Phone: 269 317-6912 / Fax 269 964-9502
E-Mail: westonmf@comcast.net
Mike Weston is a Building Consultant and Educator. As a life long Tradesman he understands the interactions of Location and Design on the Built Environment. For all your Indoor Environmental needs. Servicing North America.
IBE: BBEC
IAQA: CIE, CMR, CRMI
NEHA NRPP Certified

Residential Measurement Provider - 103147RT
Residential Mitigation Provider - 103557RMT

Member of NEHA-NRPP Speakers Bureau
ASPREI: CEHI
Level 1 Thermographer
State of Michigan

Licensed Builder
Asbetos - Inspector / Management Planner
Lead Paint - Inspector / Risk Assessor
Well - Septic Inspector
Pesticide Applicator
What's New?
Attention Students!! Great News!

We are in the process of updating our site to provide you better access to resources and courses. We think you will be pleased with the upcoming changes.
Unfortunately, to make this happen the site will be down as follows: Midnight Sun Sep 21 - Midnight Sun Sep 28

In the meantime, if you need access to coursework during that time frame (audio, video, or course manuals) you can download those files directly to your computer ahead of time and access them locally.
Please let us know if you have any concerns or needs about this or any other aspect of your coursework. We will be happy to assist you.
800-513-8332 - Mon-Fri - 7:30AM-4:30PM (Mtn Time) / Doug Kladder - dkladder@certi.us / Denise Brown - dbrown@certi.us
GREAT OPPORTUNITIES FOR RADON PROFESSIONALS!!
Feb 2013 the U.S. Department of Housing and Urban Development announced a policy for the identification of and mitigation of radon in FHA Multifamily mortgage applications – CERTI course Conducting Surveys in Schools and Large Buildings covers the unique aspects of large building surveys and includes numerous resources to help you conduct these surveys as well as an explanation and copy of the AARST Protocols which are to be followed as a part of the HUD requirements. - Preview of Course

More information on the HUD Policy - An audio interview with Peter Hendrick, Executive Director of AARST and Shawn Price, President of AARST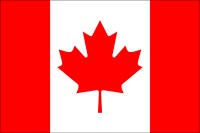 Now Available - Canada Entry Level Radon Measurement and Mitigation Courses
Recently updated to comply with Health Canada Protocols (Feb 2013)
All CERTI CE Courses approved for Canada (CNRPP)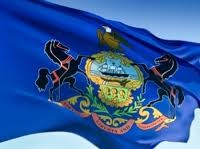 ALL CERTI Courses Now Accepted by PA -
As of July 1, 2012 the state of Pennsylvania now accepts ALL CERTI entry level and CE Courses!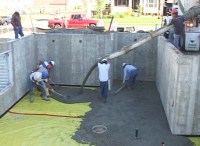 New 8 CE Course Approved and Ready!

Design and Installation of Radon and Soil Gas Collection Systems in New Building Construction
Recorded at the 2012 Region 8 Stakeholders Meeting