Consumer Checklists
Radon Testing Checklist
Downloadable Copy Below

This checklist provided by the EPA can help ensure accurate radon test results will be obtained. Radon testing is not a complicated process, but must be done properly. Otherwise, the test results may not be accurate and more testing may have to be done. Disturbing or interfering with the test device or the closed-house conditions will invalidate the test results.
The seller or a certified tester should be able to confirm that all the items in this checklist have been followed. If the tester cannot confirm this, another test should be performed.
EPA's Testing Checklist
Before the radon test:
Notify occupants of the importance of proper testing conditions. Give occupants written instructions or this checklist and explain the directions carefully.
If conducting the test yourself, use a radon measurement device approved by the national certification programs and follow the manufacturer's instructions that come with the device.
If you use a testing professional, hire a nationally certified individual and ask to see his or her identification. The contractor's identification number should be clearly visible on the test report.
The test should include method(s) to prevent or detect interference with testing conditions or with the testing device itself.
Conduct the radon test for a minimum of 48 hours. Certain devices must be exposed for more than the 48-hour minimum.
Check to see if an active radon reduction system is in the house. Before taking a short-term test lasting less than 4 days, make sure the system, if any, is operating at least 24 hours before the beginning of the test.
Short-term radon testing, which lasts for no more than a week in length, is to be conducted under closed-house conditions. Note: Closed-house conditions means keeping all windows closed, keeping doors closed except for normal entry and exit, and not operating fans or other machines which bring in air from outside. Fans that are part of a radon reduction system, or small exhaust fans operating for only short periods of time, may run during the test.
When doing short-term testing lasting less than 4 days, it is important to maintain closed-house conditions for at least 12 hours before the beginning of the test and for the entire test period. Do not operate fans or other machines which bring in air from the outside.
During the radon test:
Maintain closed-house conditions during the entire time of a short-term test, especially for tests shorter than one week in length.
Operate the home's heating and cooling systems normally during the test. For tests lasting less than one week, only operate air conditioning units which recirculate interior air.
Do not disturb the test device at any time during the test.
If a radon reduction system is in place, make sure the system is working properly and will be in operation during the entire radon test.
After the radon test:
If a high radon level is confirmed, fix the home. See the Home Buyer's and Seller's Guide for recommendations for steps such as contacting a qualified radon reduction contractor to lower the home's radon level. The homeowner or the professional radon tester should be able to verify that the test followed recommended protocols.
EPA Checklist for Selecting a Contractor
Downloadable Copy Below
The EPA's Consumer's Guide to Radon Reduction provides the following guidelines for dealing with a radon mitigation contractor:
Choose a contractor to fix a radon problem just as you would choose someone to do other home repairs. It is wise to get more than one estimate, to ask for references, and to contact some of those references to ask if they are satisfied with the contractors' work. EPA suggestions for finding qualified radon contractors can be found at the end of the following checklist.
When evaluating and comparing contractors, it is helpful to ask the following questions:

Will the contractor provide references or photographs, as well as test results of 'before' and 'after' radon levels of past radon reduction work?

Can the contractor explain what the work will involve, how long it will take to complete, and exactly how the radon reduction system will work?

Does the contractor charge a fee for any diagnostic tests? Although many contractors give free estimates, they may charge for diagnostic tests - these tests help determine what radon reduction system should be used, but are not always necessary.

Did the contractor inspect your home's structure before giving you an estimate?

Did the contractor review the quality of your radon measurement results and determine if EPA testing procedures were followed? This is a requirement of most certification programs.

Compare the contractors' proposed costs and consider what you will get for your money. Take into account the following: a system that is less expensive to install may have higher operating and maintenance costs than a system that is more expensive to install; the best system for your house may be the more expensive option; and the quality of the building material will effect how long the system lasts (or may not maintain the aesthetic value of the home).

Do the contractors' proposals and estimates include:

Proof of liability insurance and licensed?

Proof of state or national certification?

Diagnostic testing prior to design and installation of a radon reduction system (not always necessary)?

Installation of a warning device to caution you if the radon reduction system is not working correctly?

Testing after installation to make sure the radon reduction system works well?

A guarantee to reduce radon levels to 4 pCi/L or below, and if so, for how long?
The Contract
Ask the contractor to prepare a contract before any work starts. Carefully read the contract before you sign it. Make sure everything in the contract matches the original proposal. The contract should describe exactly what work will be done prior to and during the installation of the system, what the system consists of, and how the system will operate. Carefully consider optional additions to your contract which may add to the initial cost of the system, but may be worth the extra expense. Typical options might include a guarantee that the contractor will adjust or modify the system to reach the promised radon level, or, an extended warranty and/or a service plan
Elements that should be included in the contract:
The total cost of the job, including all taxes and permit fees; how much, if any, is required for a deposit; and when payment is due in full.

The time needed to complete the work.

An agreement by the contractor to obtain necessary permits and follow required building codes.

A statement that the contractor carries liability insurance and insured to protect you in case of injury to persons, or damage to property, while the work is being done.

A guarantee that the contractor will be responsible for damage and clean up after the job.

Details of warranties, guarantees, or other optional features, including the acceptable resulting radon level.

A declaration stating whether any warranties or guarantees are transferable if you sell your home.

A description of what the contractor expects the homeowner to do (e.g., make the work area accessible) before work begins.
What's New?
Attention Students!! Great News!

We are in the process of updating our site to provide you better access to resources and courses. We think you will be pleased with the upcoming changes.
Unfortunately, to make this happen the site will be down as follows: Midnight Sun Sep 21 - Midnight Sun Sep 28

In the meantime, if you need access to coursework during that time frame (audio, video, or course manuals) you can download those files directly to your computer ahead of time and access them locally.
Please let us know if you have any concerns or needs about this or any other aspect of your coursework. We will be happy to assist you.
800-513-8332 - Mon-Fri - 7:30AM-4:30PM (Mtn Time) / Doug Kladder - dkladder@certi.us / Denise Brown - dbrown@certi.us
GREAT OPPORTUNITIES FOR RADON PROFESSIONALS!!
Feb 2013 the U.S. Department of Housing and Urban Development announced a policy for the identification of and mitigation of radon in FHA Multifamily mortgage applications – CERTI course Conducting Surveys in Schools and Large Buildings covers the unique aspects of large building surveys and includes numerous resources to help you conduct these surveys as well as an explanation and copy of the AARST Protocols which are to be followed as a part of the HUD requirements. - Preview of Course

More information on the HUD Policy - An audio interview with Peter Hendrick, Executive Director of AARST and Shawn Price, President of AARST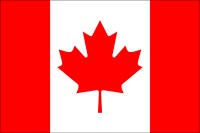 Now Available - Canada Entry Level Radon Measurement and Mitigation Courses
Recently updated to comply with Health Canada Protocols (Feb 2013)
All CERTI CE Courses approved for Canada (CNRPP)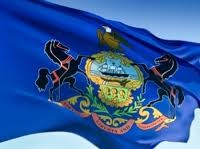 ALL CERTI Courses Now Accepted by PA -
As of July 1, 2012 the state of Pennsylvania now accepts ALL CERTI entry level and CE Courses!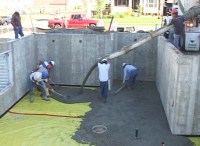 New 8 CE Course Approved and Ready!

Design and Installation of Radon and Soil Gas Collection Systems in New Building Construction
Recorded at the 2012 Region 8 Stakeholders Meeting